| | | | |
| --- | --- | --- | --- |
| Intel Ready to Conquer Mobile Internet Devices | | | |
Apparently, Intel is ready to monopolize the Mobile Internet Devices or rather MIDs market. We've seen a healthy growth of such devices on this blog as I have blogged a couple of MIDs in the past and I can say that these devices are pretty cool and practical, provided that if the price is right.
Nevertheless, we've also seen Intel working their miracle despite the global economic meltdown whereby their Atom processors continue to be one of the highest demanded processors in the market. Mind you, mid last year Intel actually sounded an alarm whereby their Atom processors were low in stock, worldwide.
According to some reliable internet sources, Intel is actually partnering with other device makers on developing the next breakthrough in micro processing technology. I'm pretty sure the fight is on, and their focus is on smaller and faster microprocessors similar to the Atom.
Well I'm pretty sure that we'll get to enjoy more powerful mobile devices in the near future and that we could actually hook up our mobile phones and use it as a normal basic PC rather than relying on a netbook or laptops.
I'm certainly anxious to see what Intel has in store!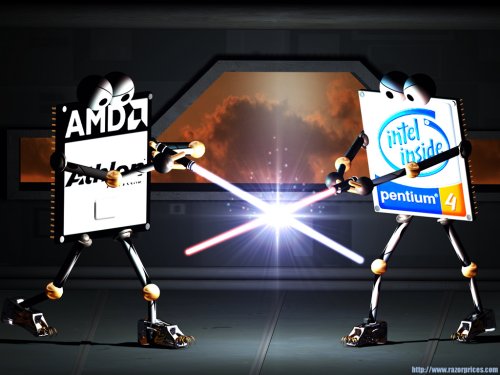 Comments
(0)
Subscribe to this comment's feed
Write comment